After nearly a month in the Netherlands, much of which I spent grinding the SCOOP, Emily and I had a "vacation" in Paris. Neither of us had ever been to Paris, so we weren't sure what to expect. In the US there are so many stereotypes about snooty waiters, rude people, etc.. We also feared that it might feel more like a tourist attraction than a lively city.
We were pleasantly surprised. We had a great week in Paris, thanks to a couple of factors:
1. Beautiful weather. It was warm and sunny every day we were there, but apparently it had been raining steadily for something like a month prior, so everyone was in a good mood and enjoying the outdoors. The streets were bustling, the cafe terraces were packed, and the parks were vibrant.
2. We avoided most of the biggest tourist destinations. We still did a lot of touristy stuff, but it was mostly "second-tier" attractions, so less crowded. Instead of Le Louvre, we went to the Rodin Museum, the Orangerie, and the Centre Georges Pompidou. Instead of Notre Dame, we went inside St.-Chappelle.
3. I speak a bit of French. It's beyond rusty, but I studied quite a bit of French in college and can still read and write reasonably well. My spoke French leaves a lot to be desired, but it was sufficient to make an effort and to conduct entire transactions in French if that was what the shopkeeper or waiter or whatever preferred.
4. By far the biggest factor was that several Parisians, blog readers with whom I'd never had so much as a Skype conversation, volunteered to show us around. One even invited us to stay at his apartment on Friday and Saturday nights!
Rodin Museum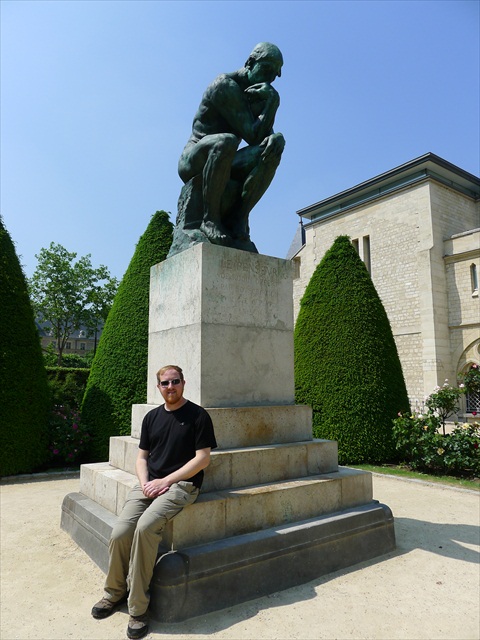 We didn't even actually enter the Rodin Museum proper, as it cost 9 euros but Yelp reviews indicated that the garden, at just 1 euro, was by far the highlight. The garden is huge, with a large pond and fountain, dozens of shady trees, and even reclining chaise lounges where we could get off our feet for a minutes and enjoy the weather and the stately garden. It was a great place to spend a sunny afternoon.
Pierre and Montmartre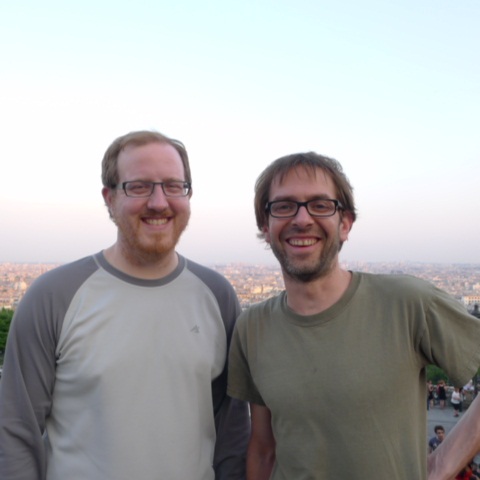 Pierre was the first of our local guides. He lives in Montmartre, which as the home of Sacre Couer, Moulin Rouge, and locales from the film Amelie is a huge tourist draw. Pierre took us to those places, but he did it via some smaller streets and more tucked away places, and he told us a lot of everyday life in the area as well. Mostly I was just glad to meet someone even shaggier than myself.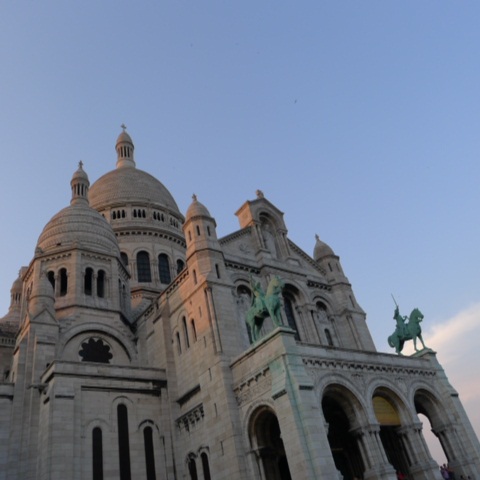 Fabien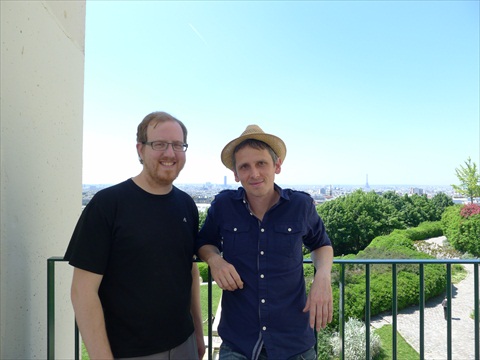 Fabien was our next host. He and I actually had plans to meet during an overnight layover I had last year at Charles de Gaulle airport, but it didn't work out. He more than made up for that by opening the doors of his loft to us. He even moved onto his sofa so that Emily and I could sleep in the larger bed. Paris apartments aren't large, but Fabien's heart is, so we all got along great despite the close quarters!
Centre Georges Pompidou
On Pierre's recommendation, we visited the largest contemporary art museum in Paris. Everything from the building to the curation to the art itself was top-notch. It housed not only contemporary art but a great collection of modern art. Our only regret was that we didn't have more time to read all of the material provided, because the museum offered remarkably simple and clear explanations of various art movements of the last century and how one led to another.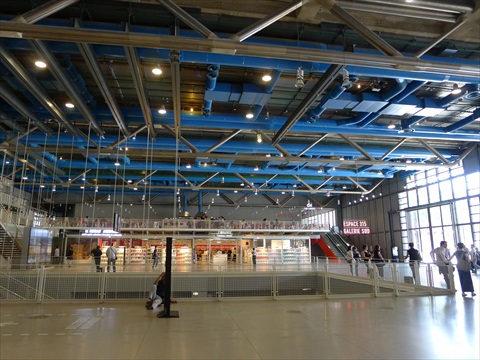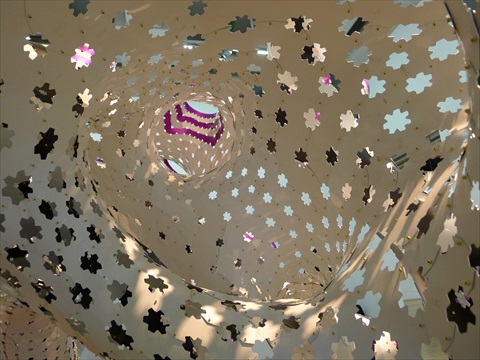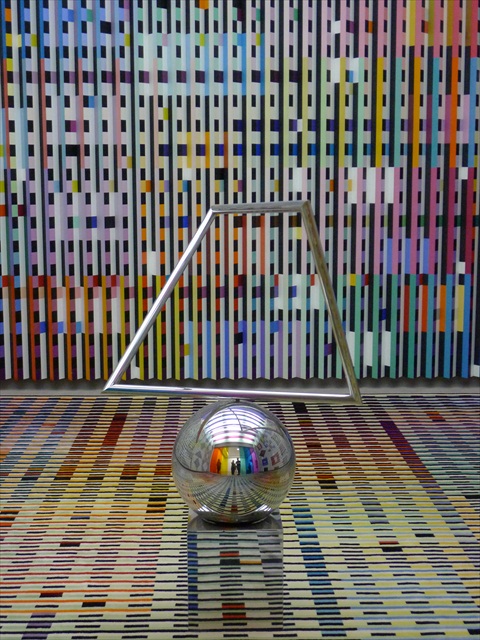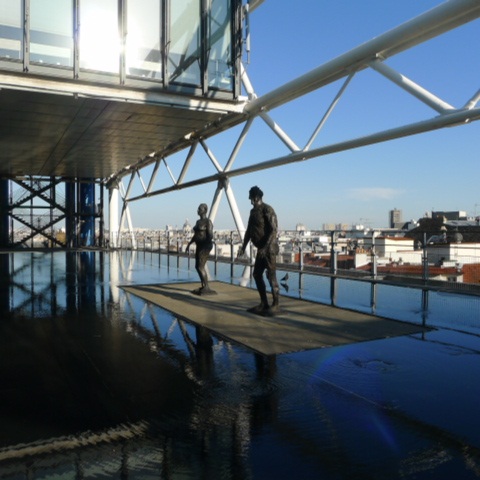 Île de la Cité
Home to the Notre Dame cathedral, this island in the Seine is one of the biggest tourist draws in Paris. Getting into Notre Dame would have required queuing in the blazing sun for two hours, so we opted for the nearby Sainte-Chappelle, for which we waited only about 45 minutes. Nearly half of the stained glass windows in this immense cathedral were being renovated, but it was still an awe-inspiring site. We saw Notre Dame from the outside, which was good enough for me.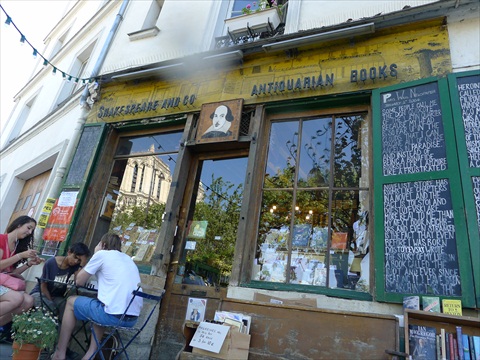 I've never been a big Hemingway fan, but I read A Moveable Feast before coming to Paris, and I quite enjoyed it. So I was eager to visit the English language bookstore whose owner used to lend him reading material. Thanks to this history, Shakespeare and Company is now mostly a tourist attraction, though they've done an admirable job of trying to remain a real bookstore. They ask visitors not to take pictures on the first floor, which is still a bookstore, though this is largely disregarded. They also host a lot of readings and other events for English-speaking expatriates.
Monumenta
Both Pierre and Fabien recommended this annual public art installation. It's a great example of how art and culture infuse public life in Paris. Every year the government commissions a famous artist to create some sort of installation taking advantage of the vast interior of an abandoned palace. The annual Monumenta exhibition seems to draw a much wider swathe of the city's population than I'd expect a similar event would in any large American city.
This year's piece, by Daniel Buren, is a sort of forest of multi-colored translucent plastic "trees". When the light from the palace's enormous windows and skylights shines through them, it creates colorful patterns on the ground, so that wandering through the space feels whimsical and magical (but also hot, because there's no air conditioning and you're more or less standing under a giant magnifying glass).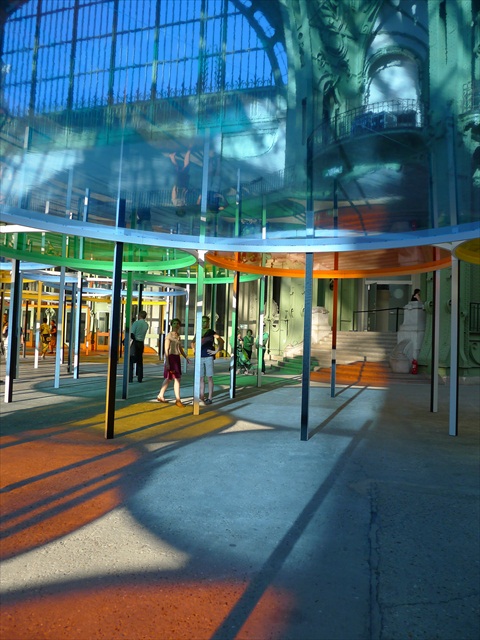 Back on the Tourist Path
We did visit a few of the most famous tourist attractions in Paris. The Arc de Triomphe didn't do a lot for me, but the Eiffel Tower was a lot cooler than I expected.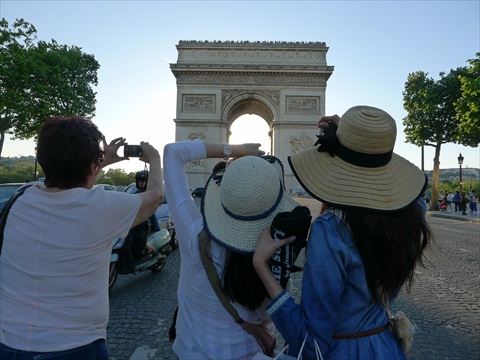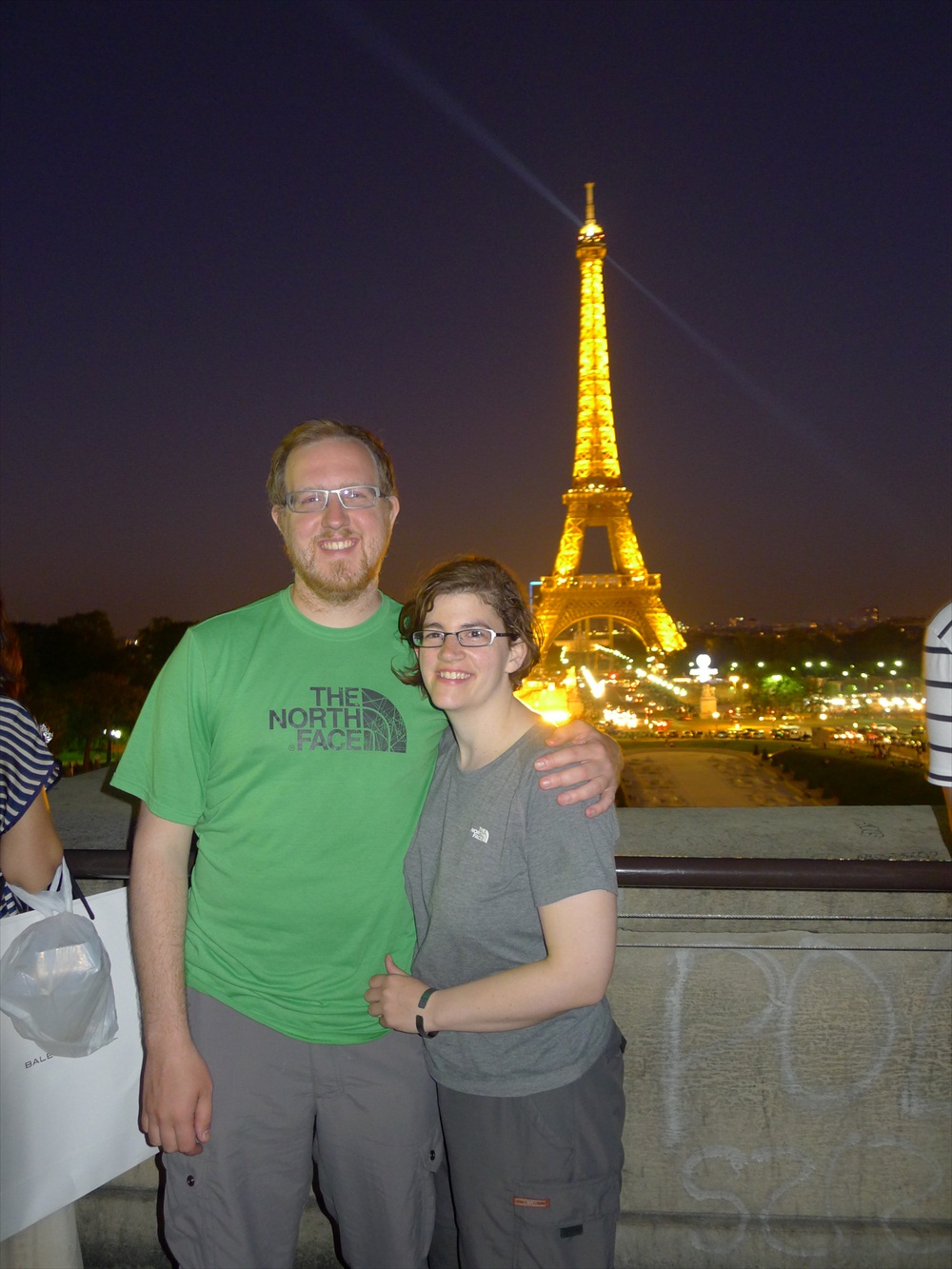 Voila, c'est tout! Merci a Pierre et Fabien pour leur hospitalite, c'etait une visite inoubliable!