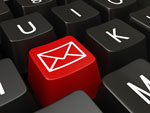 Q:Game is 2/5 and involves three players:
A-$350(SB)
B-$500(hero, MP)T/T
C-$650(Button)
action is limped by1 player(B) to Button that raises to $25, folds to BB and he re pops it for $85 total… now here is the question, given a hero read of extremely strong ranges on at the very least the BB and quite possibly the Button, isn't this in fact a call as opposed to a fold even though we know we are probably behind?
let me lay out some thoughts… if we perceive a squeeze by a single player, this is certainly a raise in position… however, we're playing against an initial raiser that is still left to act behind us after we potentially make the call.
Here is where I diverge from my fellow players… I submit that I can logically make this call at times because given my read, I am fairly certain that these two players have potentially very strong hands… strong enough to carry on with the action post flop given a non threatening board. I think this is extremely important component because in order to carry on in this hand, we're going to need to impose very strong implied odds to make this call profitable given a set's roughly 8:1 odds. We've already dropped $5 on this pot and we're going to need implied odds of at least +8:1 in order to make this mathematically break even… so roughly another $640 behind(which we have as there is a total of 890 effective left in A/C stacks). I realize that most players use a 10:1 ratio in order to comfortably make a set mine profitable, but I had said to my friends, that I might even be willing to go to $100 in this situation(or perhaps even $125 if the SB had re-popped for the initial raise-$25 and a stack of red-$100).
To the man, they say there is no way I should be making this play and this is a pure fold, no questions asked.
Certainly, I would NOT make this play 100% of the time in my personal game as the implied odds are very close to break even and not sustainable/positive expectation… however, I contest that I can make this Pre-Flop Float at times given my read of V(s)strength, and very close to even implied odds.
A. Hi, thanks for the question dealing with the often-tricky problem of calculating implied odds and set mining. Your instinct about generally being more inclined to call given strong ranges for your opponents is correct. Nonetheless, I would fold here.
The single biggest reason is that you are not closing the action. If you believe SB has a very strong range, strong enough to count on stacking him with any regularity when you flop a set, then you must also fear the possibility that he will raise again. So you may not get to see the flop for $80.
Even if you were closing the action, though, some problems remain. One reason that many players, including myself, use a rule of thumb of needing a 10-to-1 average return (which is not the same as merely having ten times your investment between the pot and the remaining stacks) is that a set will not win 100% of the time, particularly not against two players.
I'm not sure I understand what you're saying in the final paragraph. If the call isn't positive expectation, then you shouldn't make it ever. If it is, then you should always make it. I don't see any cause for a mixed strategy in this situation.
In short, it's important to recognize that the 10-to-1 rule already represents extremely generous assumptions. You can' t discount it further on the grounds that your opponents have strong ranges, particularly when you aren't closing the action. In fact I just posted a similar hand where I folded TT pre-flop despite putting my opponent on an extremely strong range.
Do you have a question for the Thinking Poker Mailbag? Please leave it as a comment below!
Other posts you might like:
12 Responses to "Mailbag: Implied Odds in a Multiway Pot"