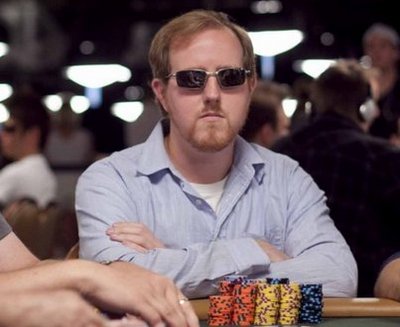 I've always done well in live cash games, but prior to Black Friday I didn't play them all that often, and I do think you encounter a somewhat different player base in live games than you do online. As you may have noticed from the hands I've been posting, I've played a lot more live cash games of late. Between my own experience and the work I've done with some of my students, I now feel like I have a handle on the most important areas of focus for improving your results in these games. Consequently, I've assembled a new coaching program called Crushing Live Cash Games designed to help you do just that.
The program is designed for no-limit hold 'em players currently playing at the $1/$2 or $2/$5 level who would like to improve their win-rates and/or move up to bigger games. If you're already successful at $5/$10 or above, I may be able to help you as well, but we should talk about at first, so email me and then we'll go from there.
For $900, ordinarily the cost of six hours of coaching, you get seven hours of one-on-one coaching plus some other valuable goodies:
Free!

 Diagnostic (1 hour): We begin with a detailed analysis of the game(s) in which you play regularly to determine who plays there, how do they play, who gives you the most trouble, and who makes the biggest mistakes. The session concludes with a discussion of commonly encountered situations designed to assess how you currently think about the game and where you have the most room for improvement.
Hand Reading (2 hours): Practice my simple but effective hand reading technique and tailor it to the players in your game. Poker is easy when you know what your opponents have!
Maximizing Value (2 hours): Improve your winrate by raking bigger pots when you have the best hand. Learn how to build big pots when you have the nuts and squeeze extra bets out of thin value hands.
Attacking Weakness (2 hours): Bluffing is an underappreciated tool in loose games. Contrary to popular wisdom, big bluffs can be extremely profitable in these games. Learn how to analyze your opponents' mannerisms and betting patterns for weakness and how to push them out of the pot.
Free! Video Integration: The Crushing Live Cash Games course builds on material presented in my Tournament Poker Edge videos. You get three months of free access to those videos, enabling our sessions to be tightly focused on how to adapt and apply these skills in the games you play.

Free!

 Independent Study: After each session, you'll receive a list of recommended reading, viewing, and exercises to expand your knowledge of the content, apply it at the tables, and prepare for the next session.
If you'd like to sign up or discuss the program and your particular needs further, please get in touch!
Oh and if you're a tournament player, there's a discount for you too.
Other posts you might like:
3 Responses to "New Coaching Program: Crushing Live Cash Games"