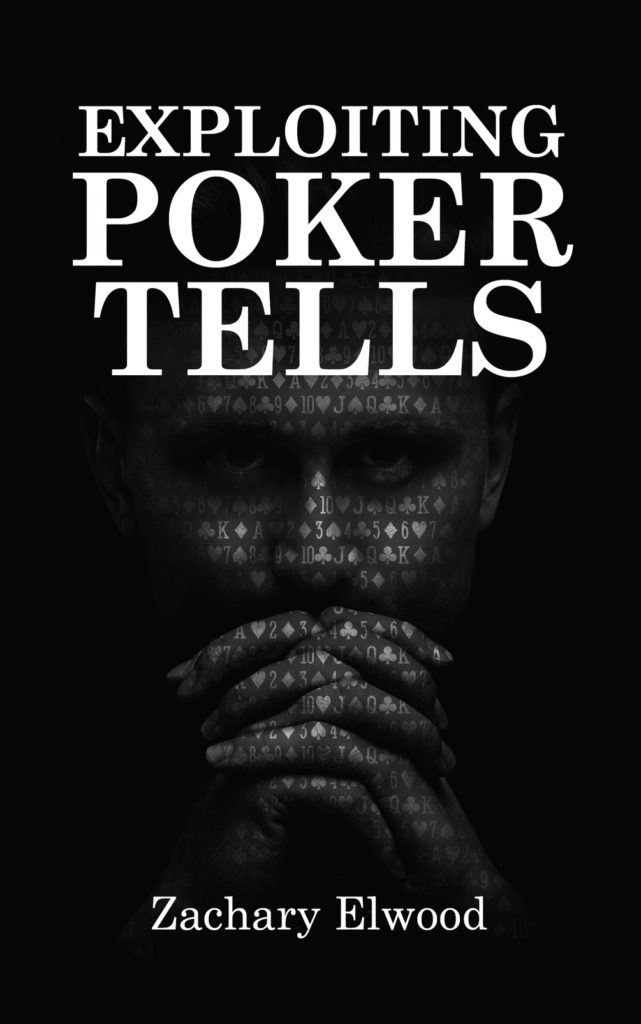 To stay competitive in poker, you must constantly be learning and improving. Of all the things I've learned about poker in the last few years, I don't think any has made me as much money as learning to pay attention to and exploit live tells, the things that people say and do at the poker table that reveal valuable information about the cards they hold. Until you learn to see it, it's hard to believe just how much some players give away.
Zach Elwood's books were – continue to be, in fact – almost single-handedly responsible for upping my "tell game". I'd read other books on tells, but I don't think any author, not even Mike Caro, has done the extensive research and study that Zach has. His materials don't merely offer a simple "this means that" sort of guide – they provide a comprehensive framework for understanding any tell in context, and they make clear that context is key.
It's for this reason that I'm excited to promote Zach's books and videos as an affiliate. Even when I was a more active poker blogger, I never did much affiliate marketing. There's a LOT of crap that gets peddled in the poker/gaming world, and most of it was junk I wouldn't want to be affiliated with or responsible for any of my readers purchasing.
But Zach's stuff is great, which makes it a win-win for me to get paid to tell you that. If there's anything of his you don't already own, please use this link to pick it up now. It's must-read/must-watch material for any serious (live) poker player.
I'm not just a fan of Zach's work. I actually made small contributions to his most recent books. I gave him feedback on an early draft of Verbal Poker Tells, and you'll find an anecdote from me in Exploiting Poker Tells, recounting a hand where I used a tell to help me determine that I could bet QQ for three streets of value on a paired board.
If you're still not convinced, check out this interview with Zach from the early days of the Thinking Poker Podcast.
Now go get cracking! You've got a lot to learn about poker tells.