Taylor Caby, playing as "Green Plastic", was one of the first superstars of online poker. He's also one of the only self-described entrepreneurs in the poker world who has actually founded several successful businesses. The first was Cardrunners, which launched the video training industry and is still a leader in the industry. Now there's DraftDay, which applies the model of the poker sit-n-go tournament to fantasy sports. Taylor is also a producer of the forthcoming Bet, Raise, Fold documentary, and he's just launched a podcast of his own.
Timestamps
0:30 Hello and Welcome
3:38 Book Club: Parts of The Mental Game of Poker 2
30:35 Strategy
56:15 Taylor Caby, approves of this segment
Bookclub
This week's bookclub includes some references to a recent What's Your Play? post. Next week will conclude our discussion of The Mental Game of Poker 2. We'll focus on Chapters 5 – 8 and the Conclusion, pages 119 – 171.
Strategy
Blinds 25/50, Hero has 15K, Villain has 32K
Two limps, Villain raises to 225 in MP, one call, Hero raises to 625 on BTN, SB calls, Villain calls, others fold
Flop K76r (1900 in pot). Checks around.
Turn 2r (1900 in pot). Check, Villain bets 850, Hero calls, SB folds.
River 9 (3600 in pot). Villain bets 3300, Hero calls, Villain shows AQ Read the complete post...
I'm getting pretty pumped for a full summer in Las Vegas! My girlfriend will be working in Austin, Texas, so we're driving across the country together. She and I are both from the same suburb of Baltimore, and our journey began there, giving us a chance to visit with our families before heading west.
This road trip, by the way, is the reason why you haven't seen any blog posts lately and the reason why the next podcast won't be up until tomorrow. Apologies for that. Hopefully a story about a bunch of people you don't know and having nothing to do with poker will make up for it

On Saturday, we departed with a full car and a less-than-ambitious schedule for our first day. We made only about an hour's progress westward, then stopped off in Boonsboro, a small town in western Maryland whose only claim to fame is as the hometown of New York Times bestseller list mainstay Nora Roberts.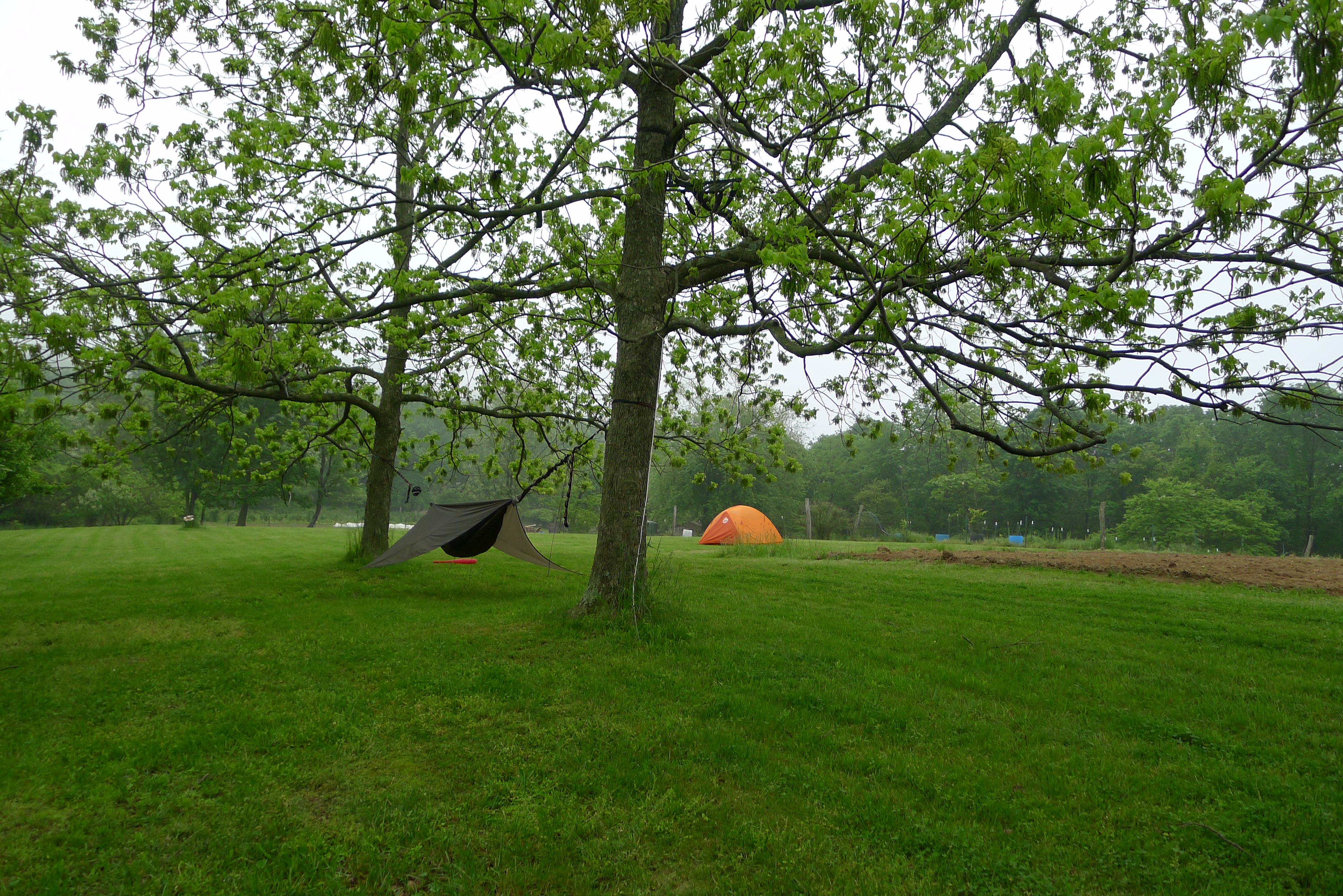 My cousin and his wife are passionate about farming, and their family has made a lot of sacrifices to pursue that dream. They spent one summer living on a farm in West Virginia, without electricity or running water. Last year, they lived in a trailer on another farm, caring for the children of the owners the farm in exchange for the trailer and a few acres where they could grown their own vegetables. Both arrangements ultimately fell through because of conflicts with the owners, and now they live in a small town apartment and he works on a road crew. Read the complete post...
Jared Tendler, author of May book club book The Mental Game of Poker 2, talks about his transition from aspiring pro golfer to psychology student to mental game coach. Then talk turns to his new book and your questions!
Timestamps
0:39 Hello and Welcome: Playing poker with a dead man
12:00 Strategy: Playing a big draw on the turn
47:40 Interview: Jared Tendler
1:11:17  Book Club: The Mental Game of Poker 2 with author Jared Tendler
Strategy
$1/$2 NLHE Hero opens to $16 with 6s 4s, BB calls.
Flop Tc 8s 5h ($33 in pot). Both check.
Turn 3s ($33 in pot). Villain bets $17, Hero…
Book Club
Next week we'll discuss Chapters 3 and 4 of The Mental Game of Poker 2, pages 57 – 117
Episode 32: Jared Tendler
[ 2:03:41 ]
Play Now
|
Play in Popup
|
Download
(2453)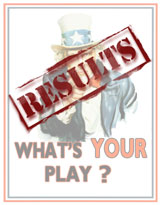 Thanks for all the comments on this week's What's Your Play?, and sorry that I'm late in getting up the results. My girlfriend and I are about to embark on a cross-country roadtrip, ending (for me) in Las Vegas, so we've been busy getting ready for that.
I want to start by highlighting a comment that illustrates why I chose this hand for a WYP post:
"First, if we get check-raised, that's pretty much an automatic fold (right?). And if we bet, I wouldn't think there's anything more than a negligible chance that we can push Villain off of A9/K9/Q9 or better regardless of sizing, so there's no sense turning our hand into a bluff.

So that means that the calculation is simply weighing (a) how likely Villain calls with worse versus (b) how often we get check-raised, either with trips/2P or a bluff (obviously, it doesn't matter which). This balance also strikes me as highly interrelated; that is, the less you bet, the more likely you are to get a call from a medium-strength hand, but the more tempting you make it for Villain to c/r bluff with the same hand.

So it may be too passive, but I say check behind. If I'm good, I think I'm pretty happy with two streets of value from my relatively crappy hand in the cutoff, and if I'm beat, I've gotten away as cheaply as possible." Read the complete post...
Our interview with Jared Tendler is scheduled for Monday night, so please get us your questions for him. You can post them as comments here, send them to podcast@thinkingpoker.net, or tweet them @ThinkingPoker. If you're buying Mental Game of Poker 2, please support the show by using our affiliate link.
Sorry for the delay in the WYP results, should have them up tomorrow.
Apparently certain browsers/apps had trouble with the original version of Episode 31, so here's a new file that I think will work better. Please let me know whether this fixes your issue. Thanks!
Episode 31: Nicole Rejiester (Repost)
[ 2:18:38 ]
Play Now
|
Play in Popup
|
Download
(2635)
As a moderator in 2+2′s News, Views, and Gossip forum, Nicole "SGTRJ" Rejiester probably has one of the hardest jobs in poker. Thankfully her background in law enforcement and the US Army has prepared her to thrive in environments characterized by vulgarity and hyper-masculinity. For an example of the fine work that got Nicole modded, see The Girah/Jungleman/Dog is Head Scandal. Nowadays the Lock Poker Crisis Containment Thread is keeping her busy. Plus follow her on Twitter.
0:35 Hello and Welcome! WSOP plans (shout-out to SpaceyFCB and his spreadsheet)
19:25 Mailbag: The ethics of whaling (in a casino)
36:35 Book Club: The Mental Game of Poker 2, Chapters 1 and 2, pages 1 – 55
1:15:15 Interview: Nicole Rejiester
Jared Tendler joins us next week, so please send in questions for him. You can post them as comments here, send them to podcast@thinkingpoker.net, or tweet them @ThinkingPoker. If you're buying Mental Game of Poker 2, please support the show by using that affiliate link.
Episode 31: Nicole Rejiester
[ 2:18:38 ]
Play Now
|
Play in Popup
|
Download
For the first time ever, I'm doing pretty much the whole Las Vegas/WSOP thing this summer. In past years I always had other places I wanted to be in the summer, plus I thought my hourly rate would be just or nearly as good playing online without all of the hassle and expenses, plus I just didn't care much for live poker. Now that I've been playing more live poker, it's growing on me, and I'm looking forward to playing the series plus all the other poker stuff that will be going on in Las Vegas during that time.
The only complication is that a good friend of mine had the nerve to schedule her wedding, which is taking place on the east coast, right in the middle of the series. But that's OK, I'll probably be ready for a break by then. I plan to be in Las Vegas from the last weekend in May, which is the opening weekend of the series, through June 20. Then I'm going to fly to the east coast, go to the wedding, spend some time with my family, spend some time with my girlfriend, and return for the Main Event. Most likely I'll stay in Vegas through mid-July, hopefully because I'm still in the Main but if not the Main Event of the Venetian Deep Stack Extravaganza should be a good tournament as well. Read the complete post...