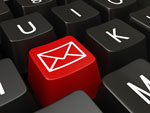 Q: Remember years ago the training websites were saying we want to teach you to not become a "robot" and think about decisions. Wouldnt that be more of the exploitive strategy and now people almost want to play like a "robot" with game theory. Do you find that is happening now and it is interesting how the game evolves.
 Another question  is that is GTO better or worse for micro stakes players? I think playing exploitive would be a lot better moving up the stakes what's your opinion on that?
A: Playing robotically and playing like a GTO-approximating poker super-computer aren't necessarily the same thing. I've generally understood (and used) the admonition against "playing like a robot" as a warning against unthinking play, but unless you are a poker super-computer, it would probably require a lot of thought for you to come even close to approximating Game Theoretically Optimal play. Plenty of people, on the other hand, go on auto-pilot in extremely exploitable ways: betting every flop after they raise, folding any time they don't have a piece of the board, calling just because they have top pair, etc. Whether you're trying to play exploitively or not, playing well is going to require thinking deeply and situationally.
As for whether you should be trying to play exploitively, that depends on your skill level compared to that of your opponents. By definition, exploitive play requires you to recognize some mistake your opponents are making for you to exploit. When you're playing with players better than you, that's tough to do. Weaker players, who are generally but certainly not exclusively found in smaller stakes games, make more mistakes that can potentially be exploited.
A simple example would be a player who hates to fold when he has any piece of the board. If you play micro-stakes, I'm sure you've encountered a few of this type! Although you'd make money against this player employing balanced value betting and bluffing ranges, you wouldn't make as much as you would with exploitive strategy. The most obvious exploitation would involve a lot of value betting, including with a lot of hands too weak to be part of a GTO range.
You'll find that as you encounter tougher players, which will happen as you move up in stakes, it will be harder to spot such glaring leaks or formulate such obvious exploitive strategies. That doesn't mean it can't be done – there are plenty of good and even great players with exploitable tendencies – but they are harder to find and take advantage of. These players will also be more adept at recognizing and exploiting obvious imbalances in your game. You'll end up playing a more balanced strategy against them as a result.
Do you have a question for the Thinking Poker Mailbag? Please leave it as a comment below!
Sorry gang but Nate and I are taking our Christmas break a little early. We plan to have new episodes out each Monday for the rest of the month, but there won't be one tonight. If you're really jonesing for the show, consider listening (or re-listening) to one of my personal favorites.
Happy holidays!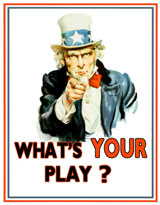 I haven't posted one of these in a while because participation in the last few was kind of lackluster. If you enjoy these sorts of posts, please comment on this one, even if you don't have anything to say about the hand, just so that I can gauge the level of interest in seeing more of these.
Game is $5/$10/$20 NLHE, I have $8K, Villain covers. His pre-flop calling range is like 40% of the deck, less the strongest 5% or so that he'd 3-bet. He knows I'm opening a lot of pots and that I don't give up easily, so he's understandably reluctant to give me credit for a hand.
I open to $60 with JTo in the HJ (I had two very tight players sitting to my immediate left so I was opening pretty wide). Button calls, Villain calls in SB, BB folds, straddle calls.
Flop ($240) Jd 3s 4h. Villain bets $125, I call, the rest fold.
Turn ($490) 4s. Villain bets $225, I call.
River ($940) Ad. Villain bets $325, Hero?
Post your thoughts, comments, questions, suggestions, etc. here, and I'll be back on Friday with results and my own thoughts.
Sorry I've been so long in getting this up. A lot of people expressed interest in it after I posted about Day 1, which I appreciate.
My Day 2 starting table was probably above average. It featured Harrison Gimbel (youngest ever winner of the PCA main event, now 23) and Russell Thomas (of 2012 WSOP main event final table fame), but both were across the table from me, and the rest of the players were pretty weak.
Early on I lost a biggish pot to Gimbel. Blinds were 500/1K, and I opened to 2K, with a little over 100K behind, UTG+1 with AQo. The big blind was an especially tight player, which I think is significant in terms of how Gimbel will perceive my opening range. One of the weakest player at the table called my raise in the HJ, and Gimbel made it 7500 on the CO. He covered me by quite a bit. Read the complete post...
Nate and I were flattered to be nominated for Best Podcast in the 2014 Bluff Reader's Choice Awards. Hopefully this will prompt some new listeners to come check out the show, and with nearly 100 hours of content out there, it might be hard to know where to start.
In addition to valuable strategy content, we aim to find unique guests and discuss interesting topics that you won't hear anywhere else. If you're new to the show, here are a few of my personal favorite episodes. If you're a veteran listener, please suggest some of your favorites in the comments!
Best Strategy
Ed Miller – What begins as a discussion of Playing the Player turns into a wide-ranging Q&A session on beating live no-limit hold 'em cash games. Ed's penchant for explaining high-level concepts in easy-to-understand terms really shines through in this interview.
Olivier Busquet – Even you aren't a heads up player, you can learn a lot from listening to how one of the best heads-up sit-n-go players in the world stays sharp and works to refine his game. Olivier is remarkably open about his thought process and strategy in the first half of a this two-part interview. Read the complete post...
My latest poker strategy, Analyzing Heads-Up Play From the 2013 WSOP Main Event Final Table, is now appearing in the December edition of 2+2 Magazine. It specifically focuses on the perils of what I call a "weak pot control" strategy where the pre-flop raiser attempts to check back all of his medium-strength hands on the flop and bet only very strong hands and bluffs:
The central problem with this strategy is that it requires your out-of-position opponent to cooperate by allowing you to check your weak hand all the way to showdown when it's good. Aggressive players aren't going to make life so easy for you.
Consequently, you must make a decision when you flop a weak but possibly best hand. Can you check hoping to catch bluffs and/or improve, or should you bet, functionally turning it into a bluff since weaker hands than yours aren't likely to call? Since you can't count on a good opponent simply checking down all the way with you, there's no sense in checking the flop unless you're prepared to call a bet on many turns. This is true even if you think your opponent won't fold hands better than yours, because there is value in folding out hands that would successfully bluff you on the turn given the opportunity. Read the complete post...
Andrew's friend Miklos is on the show this week to talk about the Hungarian poker scene, his recent deep run in a Super Knock Out tournament, and strategy adjustments more generally for tournaments with large bounties. This episode is extra-heavy on strategy, so you might find it helpful to reference the hand histories below as you listen.
Hand #1
Poker Stars $337.50+$337.50+$25.00 No Limit Hold'em Tournament – t20/t40 Blinds – 9 players
DeucesCracked Poker Videos Hand History Converter
SB: t5575 139.38 BBs
BB: t1578 39.45 BBs
Hero (UTG): t16441 411.02 BBs
UTG+1: t7259 181.47 BBs
UTG+2: t15340 383.50 BBs
MP1: t6600 165 BBs
MP2: t5446 136.15 BBs
CO: t18489 462.23 BBs
BTN: t5802 145.05 BBs
Pre Flop: (t60) Hero is UTG with 5
5
Hero raises to t120, UTG+1 calls t120, 2 folds, MP2 raises to t400, 4 folds, Hero calls t280, UTG+1 calls t280
Flop: (t1260) T
5
7
(3 players)
Hero checks, UTG+1 checks, MP2 bets t590, Hero calls t590, UTG+1 raises to t1360, MP2 folds, Hero calls t770
Turn: (t4570) A
(2 players)
Hero checks, UTG+1 checks
River: (t4570) 8
(2 players)
Hero bets t6000, UTG+1 folds
Final Pot: t4570
Hero mucks 5
5
Read the complete post...
Happy Cyber Monday! Far be it from us to contribute to the seasonal frenzy of consumerism, but if you're going to be doing any holiday shopping (or any other shopping for that matter) on Amazon anyway, there's a free and easy way to support the Thinking Poker Podcast in the process. Simply use the appropriate link below to reach your country's Amazon site and any purchases you make will be credited as referrals from us. It won't cost you anything extra, but Nate and I will get a percentage of your purchase as a referral fee.
For shopping in Canada
For shopping in Germany
For shopping in Spain
For shopping in France
If you're looking for gift ideas, consider the books that we've featured on the show:
Ed Miller's Playing the Player
Tommy Angelo's Elements of Poker
Zach Ellwood's Reading Poker Tells
Jared Tendler's The Mental Game of Poker 2
Whenever you do your Amazon shopping, you can find these links under the "Support the Podcast" tab in the upper right hand corner of the site.
Thanks and happy holidays from Nate and Andrew!