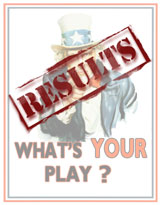 Thanks for all the comments on What's Your Play? Ran Out a Straight. I don't have anything else to say up front, so let's get down to it.
Hero's Range is More Capped Than Villain's
A lot of commenters started by zeroing in on the likelihood of running into AJ, the only hand that beats Hero's. Here's a good example, from loosemmjan: "I believe Hero has the nuts at this point in the hand. My reasoning is: I think Villain continues to barrel on the turn with AJ when picking up the open ended draw. Secondly hero has a J. The likely hood of villain having AJ is reduced. Third all players want to get paid when they make the nuts; villain would have led the river with the AJ. He knows your good and wouldn't take a chance that you would check behind."
The important question isn't exactly "How likely is Villain to have AJ"? but rather "Which player is more likely to have AJ"? On a board like this, where all it takes is one of four cards to make the second nuts, there's a huge dropoff in value between the second and third nuts, and between the first and second nuts. Read the complete post...
Jennifer Shahade is a two-time American Women's Chess Champion, an author, and a professional poker player. She joins the show to discuss the world of chess, her transition to poker, Open Face Chinese, the Grindettes, and her recent TED talk. You can follow her on Twitter or on Instagram and read her articles or buy her book, Chess Bitch.
Plus Nate returns to the show to let Andrew how he did in his absence, and the two discuss a big laydown Nate made in a $2/$5 game at Foxwoods.
Episode 70: Jennifer Shahade
[ 1:39:47 ]
Play Now
|
Play in Popup
|
Download
(4094)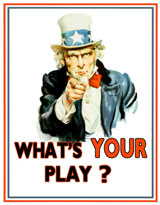 Game is $5/$10 no-limit hold 'em. Villain begins the hand with $1570, Hero covers as does the rest of the table. He's a very good player, reads hands well, and is capable of pretty much anything. He's maybe at times a little overly loose and aggressive but all in all a tough opponent. I believe he perceives Hero in roughly the same way.
There's a straddle to $20, and Villain opens for $80 in the hijack (two seats off the button). Hero calls with Jh Th on the button, and the straddle calls. Like most straddlers, this one is defending his straddle with quite a wide range.
Flop ($255 in pot) Tc 9d 4h. Straddle checks, Villain bets $180, I call, and straddle folds.
Turn ($615 in pot) Qd. We both check.
River ($615 in pot) Ks. Villain checks. Hero?
What's your play and why? If you bet, be sure to discuss your target and your plan if raised. I'll do my best to respond to comments during the week, and I'll post results and my thoughts on Friday.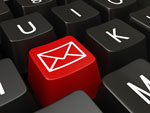 Q: I was BB ($600) and held KhKc. UTG+1 LAG ($500) limps CO limps Button (<$100) limps SB limps and I raise to $10. Perhaps on the small side since the table was loosening up with the end near but I can typically play post flop well.
UTG+1 calls
CO calls
Button calls
SB calls
Pot $50
2s exposed and made burn card. With this flop the 2s was a factor. Flop Jc 2h 10h
SB bets out $5
BB (Me) disregards and makes it $40 as I would have regardless.
UTG+1 makes it $100
CO folds
Button all in for less
SB folds
BB (me) thinks through and folds
UTG+1 LAG player I know is not folding to my shove.
My thought process was his range was pretty wide preflop. I narrowed it down to best case to worst TP, flush draw, TP flush draw and top two. Having the Kh and knowing his play I would have shoved. Here is where the nit in me comes out. There are 15 minutes left to play. If he has the top of what I put him on or he wins that 40+ percent of the time there's not enough time for me to come back and book a win. I fold they show and UTG+1 takes it down with top pair Jh3h flush doesn't get there. Read the complete post...
Carlos Welch fills in for Nate this week and is remarkably open about his recent setbacks, including the challenges of playing underrolled, finding a good backing deal, and balancing live vs online play. In an extra-long strategy segment, he and Andrew discuss bluffing in small stakes games, taking examples from Carlos' recent play as well as the Thinking Poker mailbag. For more bluffing strategy, check out Andrew's most recent series on Tournament Poker Edge.
Timestamps
0:30 Hello and welcome; updates from Carlos
29:56 Strategy: bluffing in small stakes games
Episode 69: Bluffing with Carlos Welch
[ 1:26:14 ]
Play Now
|
Play in Popup
|
Download
(5062)
Thanks for all the well wishes yesterday and especially to those who were following along on Twitter. That always makes a live run more fun. Despite starting the day with a below average stack, I made the final table and finished 7th for $6417. It was a bit of a grind, as I spent most of the day short-stacked and card dead, but it was entertaining and provided a lot of opportunities to practice live poker skills. Ultimately I think I played well but got a little too ego-invested in battling with a very active big stack who was on my left at the final table (yeah, writing it like that makes pretty clear what a bad idea that is).
You might enjoy looking at my tweets from yesterday, I met some characters. I don't have time today, but I'll try to write a bit more about specific hands later this week and maybe talk about them on a future podcast as well.
Here's one quick brag: there's an older guy on my right who's been playing pretty quiet and nitty, though he's clearly starting to get fed up by my bullying him on the final table bubble. He open completed the small blind, I raise 3x with K2o, and he calls. Flop AQ8 checks through. Turn 4 checks through again. River 8 he bets about two-thirds pot. Read the complete post...
Made Day 2 of a local $900 + $100 (with another $27 of that $900 withheld for staff – I'm not winning nitcast awards for this one) event. Couple of funny stories from Day 1:
1. I was better than I usually am about looking left but still not nearly good enough. It was unbelievable how many people were telegraphing their actions. One guy even counted out chips and stacked them on top of his cards when he was going to raise. He was also the only guy at my starting table wearing sunglasses. Wouldn't want to give off any tells!
There were at least five instances where I made a play based on what I saw behind me – either folded a marginal open or raised a hand I would have folded. And that's despite the fact that I was looking left less than half the time. Granted I usually play with slightly tougher competition, but I'm starting to think doing this consistently should be my single biggest priority in terms of skill development. Read the complete post...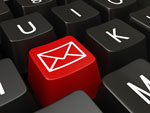 Q: I have a recurring situation that is driving me crazy. You speak to it around the edges quite a bit in the blog, I'd be interested in hearing your direct take. I win many small pots in a session then lose a big pot that I should have been able to get away from.
Recent examples: $170 Bounty Tourney, second level. I'm in the cut off with AQ, I raise 3x, small blind completes.
Flop is AJ8 rainbow. SB (who is a weak player, in fact he said before the tourney that "He was really bad" during some table talk) bets, I min raise, he calls.
Turn is a blank, he bets, I call.
River is an 8, he makes same bet, I call.
He turns over A8 for a boat. I was thinking A with a smaller kicker.
After the fact, I can see all the signs that I needed to fold, but can't seem to do it in game.
Second example is set over set, where I overlook multiple signs to fold, and don't.
So after the session, I can see it plain as day – but in game I can't seem to stop and ask myself "What hands can I beat?" when he starts to pile money in the middle. Read the complete post...